Aurel Haize Odogbo
Quasiii—PortalsUponPortals
May 20 – July 8, 2023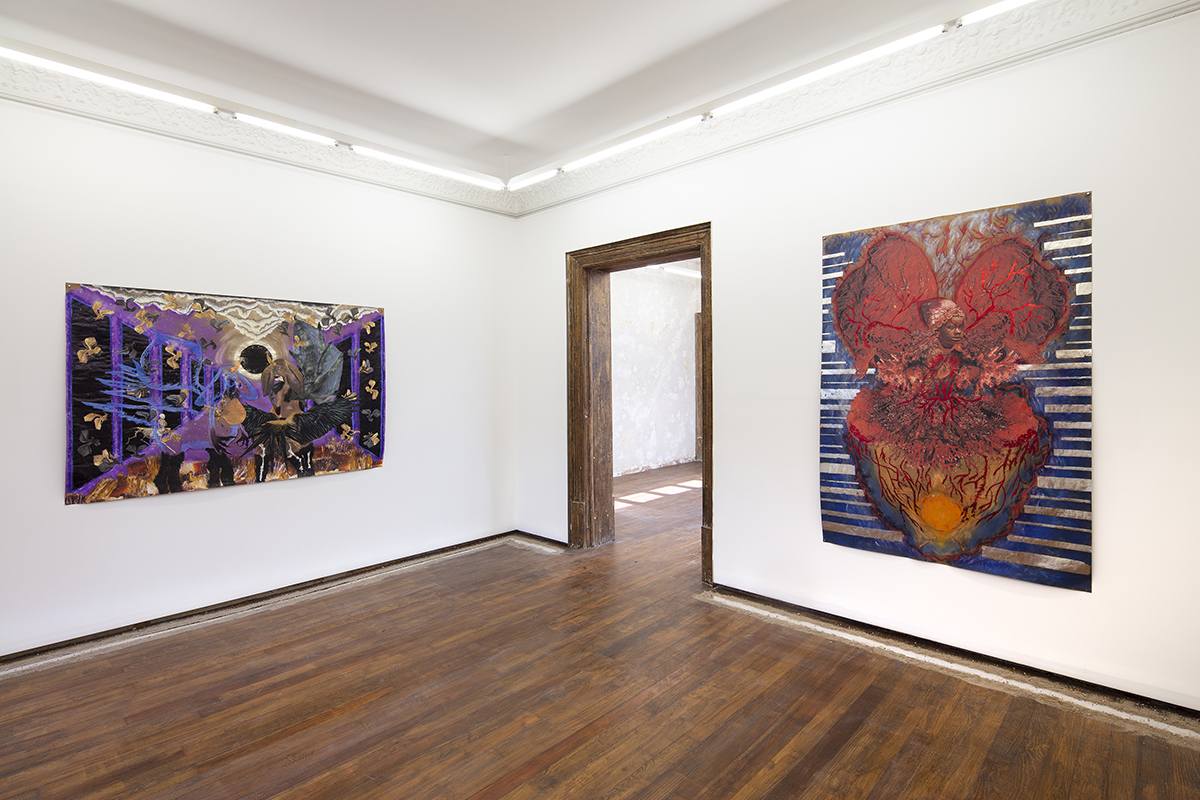 The syncretic approach that Aurel Haize Odogbo takes in her work proposes that we access our animated world and take a quantum leap into others. Her pieces create a theatrical game of shapeshifting across time and space with the materials that make up our bodies and other non-living things coalescing into fantastical narratives and weaving questions of origin throughout. Her approach reclaims power through a dialogical exchange between archetypes that we are and are not familiar with—a radical juxtaposition, blending materials and forms to go straight into universe-building.

Odogbo's amalgamation of cosmology, mythologies and religious traditions form a spiritual crossroad for self-determination. The themes woven into her practice become their own matrix or simulation in which objects materialize in the form of large mixed media collages, with Odogbo acting as interlocutor, mediating a portal-upon-portal of experience; a reflexive process translating the limits of the self.