Eden Seifu
Pilgrimage to my room
June 22 - July 21, 2023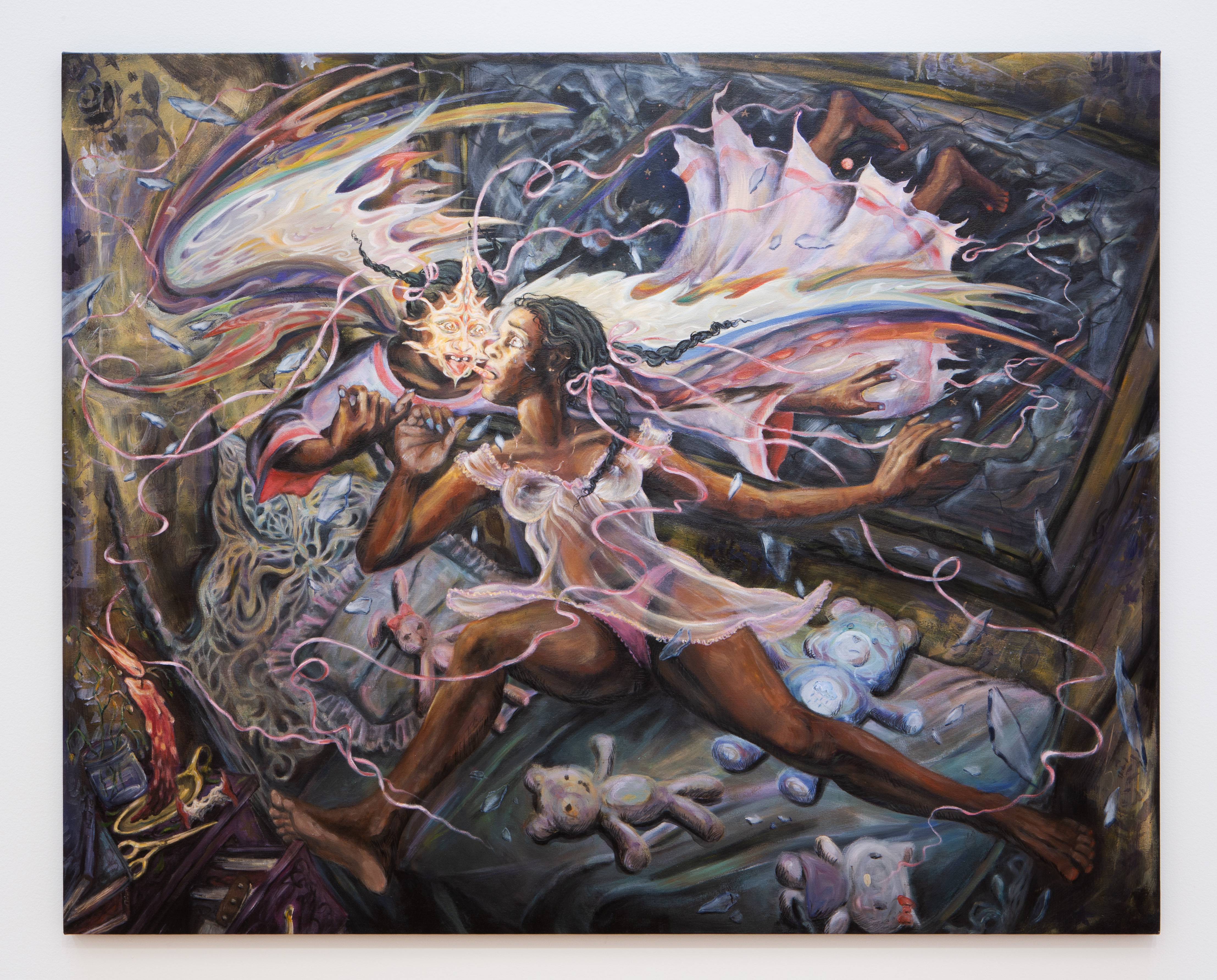 Eden Seifu (b. 1996) was born in Boston, Massachusetts and lives in Seattle, Washington. She received a BA in Communication at the University of Washington, where she also studied Art History, in 2018. She has shown work at the Frye Museum and the Center on Contemporary Art in Seattle and has had paintings published in the University of Washington Bricolage Journal. Seifu has exhibited in recent group exhibitions at Cooper Cole, Toronto; Half Gallery, Los Angeles; The Valley, Taos; Qingdao Art Museum, China; Arsenal Contemporary, Toronto; and 8th House Projects, Mexico City. Pilgrimage to my room is her second one person exhibition with Deli Gallery.