Alex Anderson, Jamie Felton, Heidi Lau, Cole Lu, Kat Lyons, Lila de Magalhaes, Erin Jane Nelson, Sarah Peters, Eden Seifu, Alake Shilling, Michael Stamm, Curtis Talwst Santiago
Lararium
June 28–July 28, 2019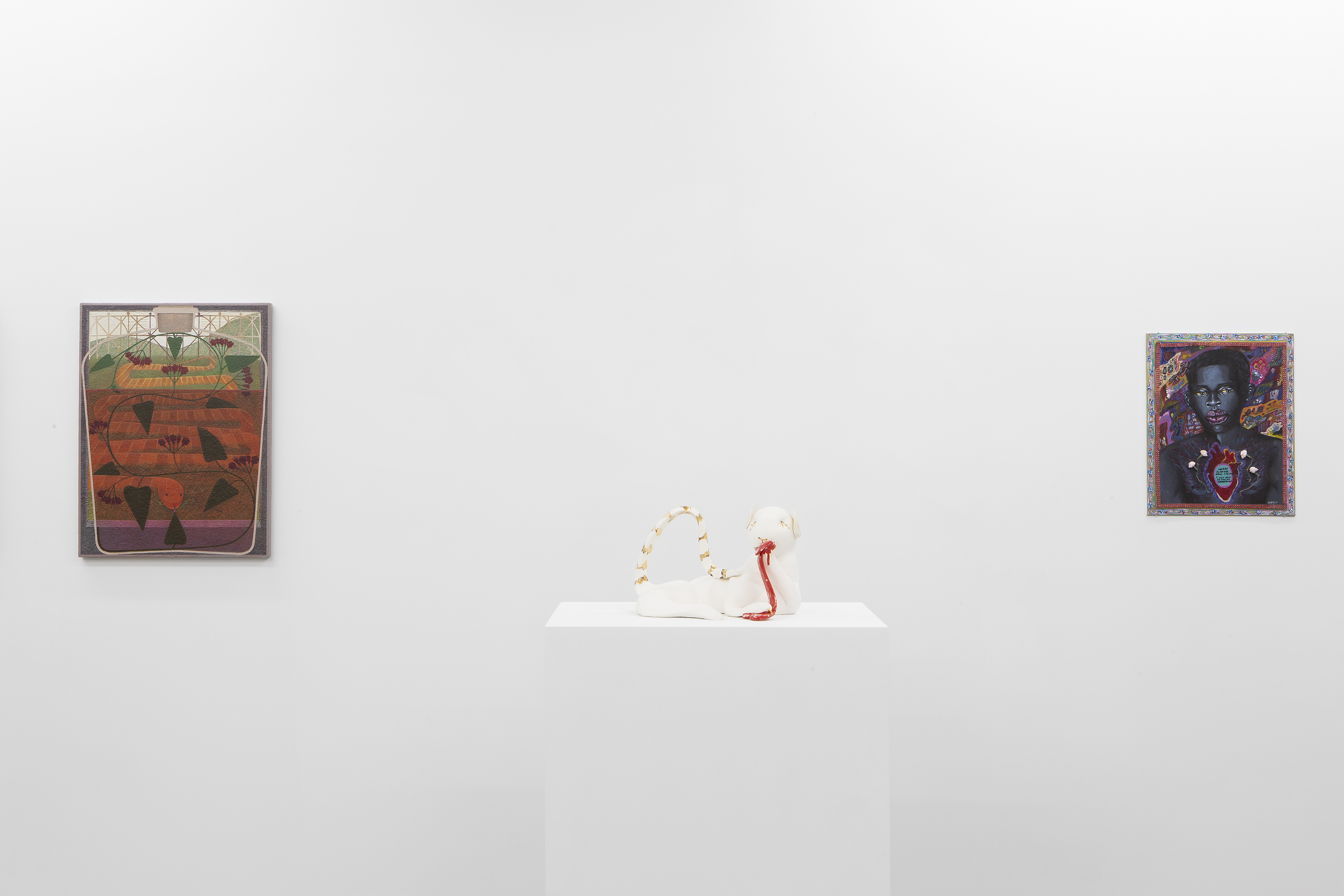 Lararium refers to a shrine and sacred place in Roman households where offerings and prayers made to the gods ask for protection in return. The works brought together in this exhibition act as conduits for each artist's spirituality as a way to navigate through the terrain of their lived experience. Myths and stories from ancient religions to Disney movies become subverted and analyzed, while simultaneously returning to their original intention—to answer questions of purpose. These paintings, drawings, and sculptures become shrines themselves, not to gods or the artists; instead, an understanding of one's resilience.